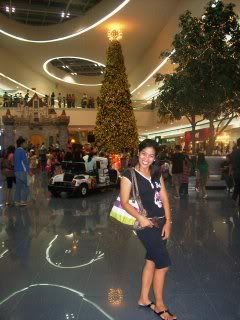 Christmas Season is the most festive occasion in the Philippines. As early as September Christmas Carols can be heard on the radio. Some Filipinos buy their Christmas presents as early as possible. Although we are also affected by the World's Economic Meltdown, we have ways to celebrate Christmas in most festive way.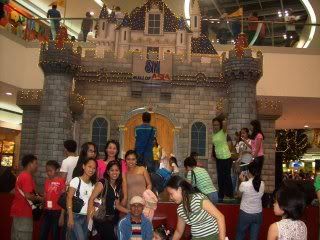 Last weekend I was in the SM Mall of Asia, Bay City, Pasay City. Everything is grand and glorious at the SM Mall of Asia at it showcases the holidays with a Christmas Wonderworld Celebration. At the center of all the activities is the Giant Christmas Tree at the mall's atrium. The towering 42-foot tree is decorated with thousands of gold Christmas balls and stars. Complementing these golden garlands are the Christmas tree lights. I've seen how kids enjoyed just by staring at the Christmas tree.




I noticed that there were more window shoppers than the real shoppers. Aside from window shoppings, there are attractions here specially during this time, Christmas. Kids will certainly think big this Christmas in the Dino Live Theme Park. Enjoy world-class entertainment, Dino movies, and Dino games at this exhibit of life sized robotic dinosaurs from November 28 to January 11 at the SM Mall of Asia. Music will fill the mall in the Grand Symphony of Voices, a series of performances by some of the country's top choral groups like the UP Singing Ambassadors and Coro Tomasino. This will be held every weekend of November and daily this December at the mall's atrium. The Skating rink in this mall is the largest in the country.




Celebrate a Christmas Wonderworld at the SM Mall of Asia.