Belen at St. Andrews Catheral
Filipinos' Tradition is very colorful and festive. One of the most I love is the Christmas Celebration. We have the longest celebration in the world. Amost everybody is preparing for the commemoration of the birth of Jesus Christ. We have Christmas Novena Masses (nine masses), which is also known as Simbang Gabi (Midnight Mass) or Misa de GAllo.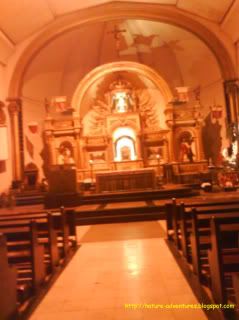 Before the masses were held early in the morning, it starts on every December 16th till the 24th of the month, which is the Christmas Eve. But now there are Parishes which hold night masses, anticipated masses and even lunchtime masses, just to accommodate those who want to complete the novena masses. There is a belief that if one could complete the novena masses his wishes will be granted. Before I do that too. I would complete the novena masses so that my wishes and dreams would be realized. As time goes by I realized that God knows what I need and He provides and guides me to all my heart's desires, so now I go to Novena Masses more on to give thanks. Completing the novena masses strengthens my faith more as I traverse life. I love the feeling of anticipating that God will come again.




Today December 15th is the start of the anticipated novena masses in St. Andrews Cathedral, Parañaque City. Hope I can complete the novena masses again. Outside the Church there are vendors of Puto Bumbong, Bibingka and other native delicacies. It's fun to buy and eat them after each Simbang Gabi.