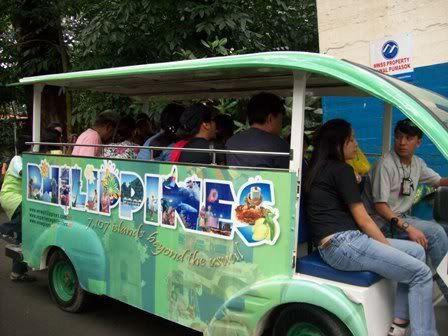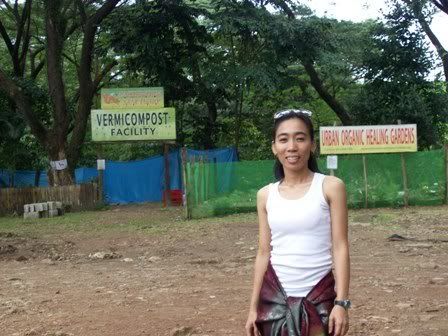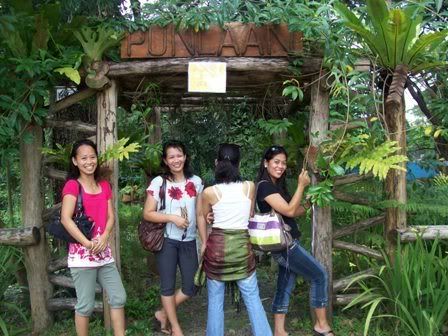 Nursery
Want to go on a picnic in a forest setting without leaving Metro Manila? Well, you should seriously check out the
La Mesa Ecopark
, which is within the La Mesa Dam watershed in Novaliches, Quezon City. Officially named as the La Mesa Watershed Resort and Ecological Park, the ecopark provides weary Metro residents with a respite from the polluted downtown areas.
La Mesa Watershed in Quezon City is the primary source of drinking water of about 12 million Metro Manila residents. The property is owned by the Metropolitan Waterworks and Sewerage System (MWSS), a government agency. La Mesa Watershed is 2700 hectares, 700 hectares of which is the reservoir and 2000 hectares of which is the surrounding forest. This forest is the last remaining one of its size in Metro Manila and serves as its carbon dioxide sink. La Mesa Watershed, therefore, is vital to the city, not only because it is a primary source of drinking water, but also because its forest functions as the lungs of Metro Manila, providing it with clean air.

To sustain the Save La Mesa Watershed Project, Bantay Kalikasan, in partnership with the MWSS and the Q.C. Government, rehabilitated and renovated a 33 hectare public park located right outside the natural boundaries of the watershed and 40 meters below the reservoir. In September 2004, it was renamed La Mesa Ecopark and reopened to the public. All revenues generated by La Mesa Ecopark are utilized for the continuous preservation and protection of La Mesa Watershed.
La Mesa Ecopark
envisions a better environment for our children. Its mission is to spread environmental awareness through education and advocacy. La Mesa Ecopark is a venue providing for healthful outdoor recreation and a true forest experience. It is a living classroom and laboratory for environmental education and aims to be a center for biodiversity conservation. Today, the park continues to be a popular destination for family outings and picnics; a more healthful alternative to shopping malls.
La Mesa Ecopark
boasts of the following facilities:
Superferry Boating lagoon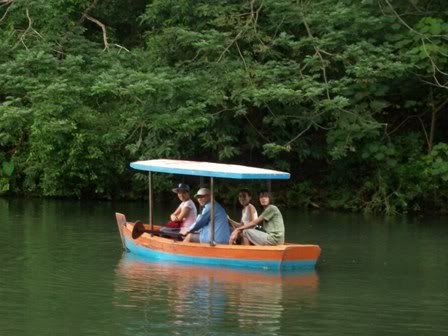 Bike Rental Area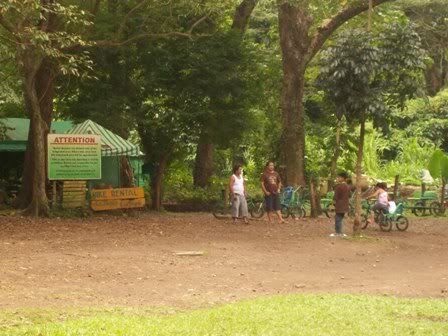 Swimming Pool
Among the things you can encounter in the park is the centerpiece salt-water swimming pool,
Lopez Picnic Grounds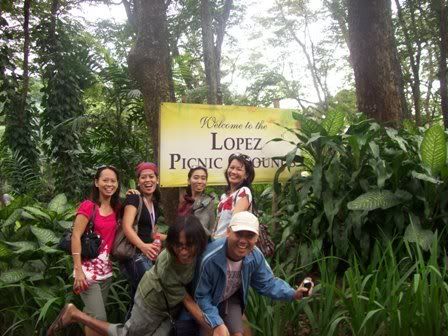 Five hectares of picnic spots with grilling facilities underneath a forest of varied trees.
Shell Flower Terraces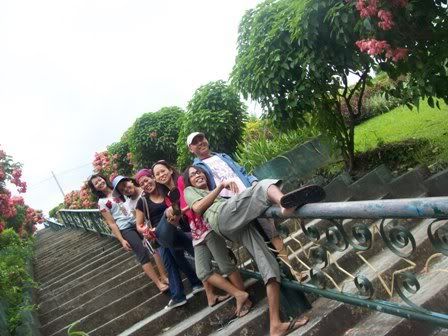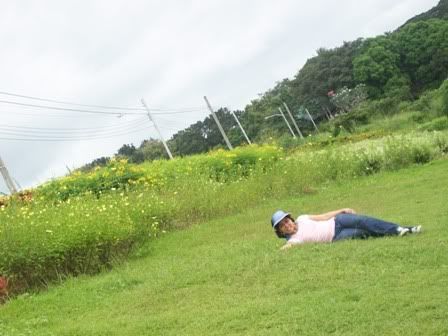 Two hectares of flower terraces. This is actually the dam wall of the reservoir.
a fishing pond
Petron Fitness and Mountain Bike Trail
Here, one can enjoy a full-body workout under the shade of trees. The fitness trail has 17 exercise stations and connects to a forested 1.2 km mountain bike trail.
Wall Climbing
Rapelling
Paintball Ground
Souvenir Shop
Butterfly Hatchery