Baguio City is considered as the summer capital of the Philippines. It is probably has the largest number of visitor attractions clustered in a relatively small area compared to other tourist destinations in the Philippines.
I've been there but still I keep coming back. I love the weather, accessible from Manila. If we want to get away from the pollution, Baguio City is one of the few places that comes into our minds.
The most popular tourist attractions are located near each other, on the East and South sides, although there are a few near the residential areas.
It is one of the easiest places to explore.
There are maps that marks or indicates the attractions:
Burnham Park
Burnham Park is the very heart of Baguio City in the Philippines. It is located at the most valuable piece of Baguio real estate and is free for the enjoyment of visitors and residents alike.
Baguio Cathedral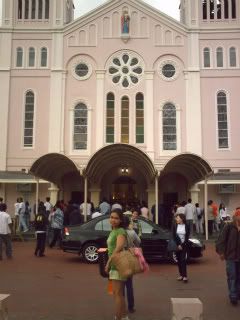 The Baguio Cathedral, a majestic church located on top of a hill in the heart of the city.
The Mansion
The official summer residence of the President of the Philippines, the Mansion is located on the eastern part of the city along Carlos P. Romulo Drive.
Wright Park
Directly across The Mansion is Wright Park that features the much photo-graphed Baguio landmark, the "Pool of Pines". One will see a gazebo and a long flight of stairs down the hill leading to the Riding Circle, where hundreds of ponies are for hire. Even if you just want to have a picture riding a horse with just a minimal fee.
Mines View Park
Located at the extreme northeast side of the city, past The Mansion and Wright Park, Mines View Park used to boast of a spectacular view of Benguet's gold and copper mines and the Cordillera Mountains. Tourists can take pictures with the Igorot tribesmen's traditional costume with minimal fee.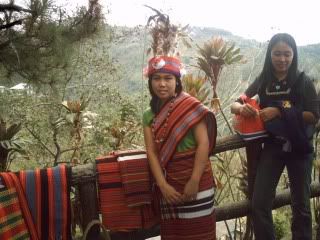 The main attractions in Mines View nowadays would be the commercial activities such as the souvenir and silverworks stores by the park.
Baguio Botanical Garden
It is also known as the Igorot Village, it showcases the native houses of the different Cordillera tribes. Tourists can take pictures with the Igorot tribesmen dressed in their traditional costume with minimal fee.
Botanical Garden is named such because it is tasked with growing pine seedlings and other flora and fauna for the constant "greening" of Baguio.